Hi Friends,
Life Update:  Finals are over. I graduated from law school. Adjusting to post-grad life and prepping for the Bar.   
Direction is key. In life, I believe everyone has a compass. Different forces affect your direction. Personally, my own direction is flawed but God's direction has always prevailed and succeeded in my compass.  These verses have been my "compass" reference when I get lost.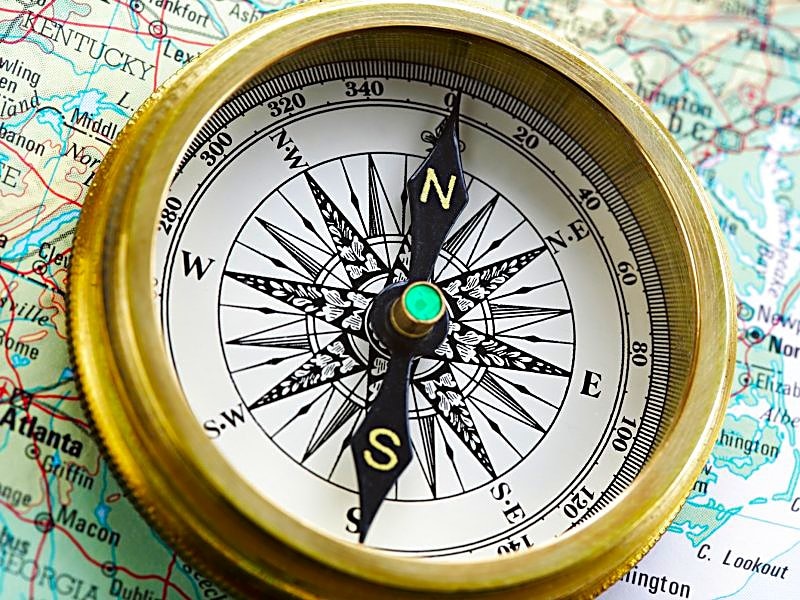 In their hearts humans plan their course, but the Lord establishes their steps.-Proverbs 16:9
Yes, it's ok to plan but God provides the means and the ways from point A to point B. The blueprint is God's to write, not a genie to do as we say.
Trust in the Lord with all your heart, and do not lean on your own understanding. In all your ways acknowledge him, and he will make straight your paths.-Proverbs 3:5-6
Easier said than done. Trusting God means letting go of yourself. It is free-falling but God is still there holding you up. God may do something you are not expecting or is from left field. In spite of the uncomfortable change,  acknowledge Him. Know that He is working on your behalf.
Remain in me, as I also remain in you. No branch can bear fruit by itself; it must remain in the vine. Neither can you bear fruit unless you remain in me.-John 15:4
Remain in God's direction for your compass. God gives and blesses us with courage, patience, peace, and everything in between. You cannot generate those qualities yourself. God gives you the tools for your path if you listen and obey. Allow God to guide you and Remain in Him.
Do not be conformed to this world, but be transformed by the renewal of your mind, that by testing you may discern what is the will of God, what is good and acceptable and perfect.-Romans 12:2
It is easy to get distracted with other people, what society says, and all kinds of unwanted  noise. Remind yourself of God's truth. Choose the daily surrender of self for God's direction for your compass.
I know. I know. Easier said than done. I struggle with this all the time. I am preaching to myself as well.  We are not perfect. We are all works in progress. God is still working on your behalf and mine. So, let Him guide your compass in life.
Blissfully,
Bianca