Imagine not knowing your freedom was a reality while the rest of the world knew? And then are told, "You are free."
This is why we celebrate the Black Emancipation Day called Juneteenth.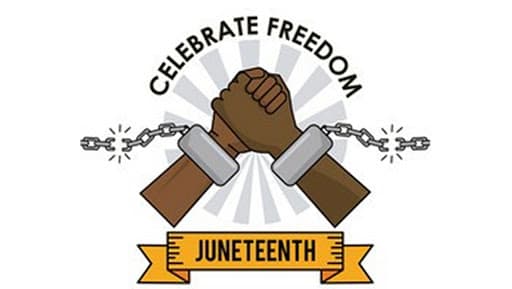 I heard of Juneteenth but I really wanted to research what this day was about. Juneteenth is a holiday held on June 19th symbolizing the end of slavery in the United States. Two and a half years ago, the Emancipation Proclamation was made by President Lincoln to abolish slavery. Though this proclamation meant the end of an era of oppression, it was not yet enforced in all the states.
On June 19, 1865, after an Executive Order, Major General Gordon Granger and union soldiers went to Galveston, TX with news to the last of the enslaved that the war was over and they were free. This major enforcement is what makes the holiday what it is. Juneteenth became a state holiday in Texas by state legislator Al Edwards in January 1, 1850. Edwards is still seeking to create Juneteenth as a national holiday. 45 out of the 50 states recognize/observe this holiday.
Today, Juneteenth is about celebrating and educating others about our history, our freedom, our accomplishments as a people, and where we have to go.
It's important as a community to uplift and educate how far we have come. The same delay for freedom is still true today. As a people, there is still strife, struggle, and delay to be represented and at the table in the mist of injustices. There is still delayed freedom in the economy, in the legal system, education, in the environment, and beyond. But we can still celebrate our progress. I know friends who are doctors, lawyers, accountants, businessmen/women, etc who are making a difference in their communities and the world. We still fight for our seat but if our ancestors could survive the oppression of slavery, we can surely keep fighting the system.
That's why it's important to have Juneteenth and Black History Month: to know we can make an impact.
For me, learning about this holiday gives me more pride about the resilience of our ancestors. As an African American, I know someone had to struggle for me to have the freedoms I have. I am an educated black woman. Yup…let that sink in. This holiday makes me realize the privilege and opportunities I have. I will always be proud and unashamed to celebrate my history. The older I get, the more knowledge I learn about where I come from.
To end, in the great words of James Brown, "Say it loud, I'm black and I'm proud."
Blissfully,
Bianca